Getting the long term unemployed back to work
Government statistics yesterday told us that there were less than 2 million people unemployed. These are staggering unemployment results!  Is this just luck or a planned approach?  We worked with @protrainuk, last year on a pilot project as part of David Cameron's agenda to try and get as many long term unemployed people back into work as possible.  Our project involved a combination of activities to raise their self-esteem and confidence, as well as enhance their core skills and the opportunity to gain a range of qualifications.   A tall order, especially when some of the participants could have fallen into the category outlined by Lord Freud as having "disabilities ", and so perhaps "could be paid as little as £2 an hour"
In relation to Lord Freud's comment, the initial thing I noticed about working with this group, was the difference between who I thought I'd get on the course and who actually turned up.  My vision was coloured by the media who often portray this group of people as aggressive scroungers with violent dogs and unruly children. The type who you would see in the pubs all day, and who didn't want to get a job unless it paid a minimum of £17,000 a year!
Unemployed or unemployable?
Don't get me wrong, I did meet one or two people like that on this project, but the overwhelming majority were people who could have been you or I, who had experienced bad luck in work or their personal lives or suffered from mental health issues, from phobias, depression to full mental health breakdowns. On more than one occasion, I thought there but for the grace of God go I!  Would we be classed as having a disability and so be worth less in the job market?  In almost all cases, people WANTED to work, and would take any job, and had or were involved in voluntary work as well.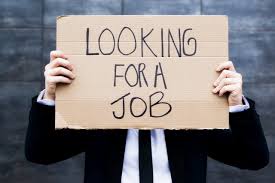 My role
For some individuals, our role was to challenge them, and say what they must do,  if they really wanted a job.  By offering constructive support most individuals in my groups rose to the challenge, and often began to think about what they could be and wanted to do.   We often were amazed during the mock interviews at seeing the change in people.  They were suited and booted and looked ready to tackle the world, and for these people being interviewed was as nerve racking as it got!  A significant number of my groups suffered from some form of panic attacks on the morning, but very few didn't turn up, but went through the process, and tried their best to present themselves in as good a light as possible.
Myself and the other tutors ensured we built relationships with our groups, because we were going to be with them for a number of weeks and also to  be able to praise and support individuals when they felt they just couldn't do it. Imagine what guts it took for them to enter a classroom environment with a load of other strangers in the first place. One man said to me, "You don't know how many medical drugs I need to take just to be able to step foot outside of my front door". Another told me "I have to fight with myself to come here everyday. My fear can be overwhelming".  Some of these were the people that Lord Freud could have been referring to, and I must say, I felt passionate and proud of my involvement in this project, and honoured to meet some of these people, who had overcome so much anxiety and adversity to even get to my classroom door.  This took guts to do and probably was harder to overcome than the potential loss of some of their benefit, as was a sanction at the time, under the 'Help to Work: New unemployment rules in force'.
The focus of the work we did with this group of clients, was no different to any we do with corporate training or personal coaching.  It still focused on developing individual's self-esteem and self-confidence, and encouraging them to take risks in a learning environment. They developed key communication skills, both written and verbal, and also had the opportunity to gain accredited qualifications.  The only difference being, very few people thought this group would actually succeed in achieving these things.  They did!
What's your view on how to help people return to work after a period of unemployment?  Contact Paula  @therealme_PDP